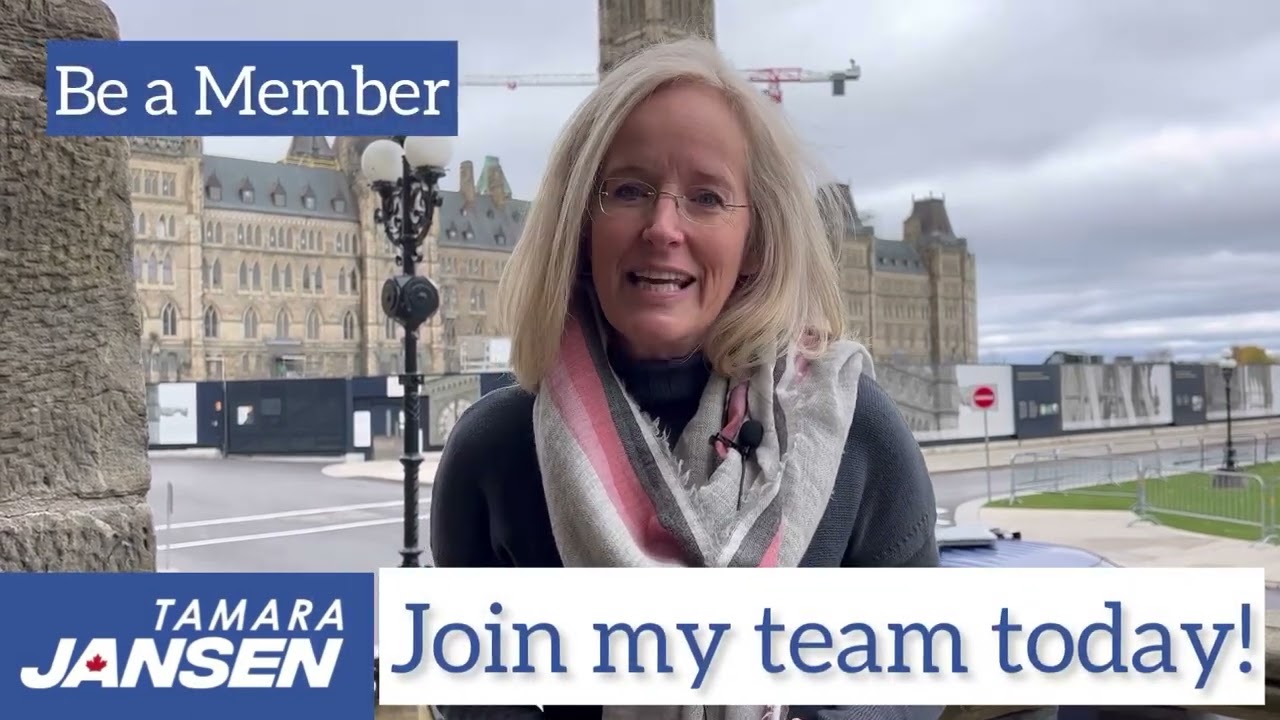 ---
Help Me Win the Nomination
I often have people saying "Tamara, I love what you are doing. How can I help?"
Today is a great opportunity to really lend me a hand…… and I need it as soon as possible.It looks like things are heating up on the federal election horizon and in preparation, Conservative Candidates are being chosen across the country through a local nomination process. This ensures that grass roots conservatives play an active part in choosing the representative they believe is best qualified to speak for them in Ottawa.
I recently submitted my application to run in the nomination race here in Cloverdale – Langley City to represent our riding as the candidate for the Pierre Poilievre Conservative Party. No official date has been announced for the nomination vote, but I anticipate it may be soon.
So……. this is where you come in. To be eligible to vote in my nomination race;
You will need a current Conservative Membership.
14 years and older are eligible to become a voting member.
Permanent Residents and Canadian Citizens with a membership are eligible to vote in a nomination race.
You must live within the Cloverdale – Langley City Riding boundary.
Once your membership status is confirmed PLEASE SEND ME A CONFIRMATION EMAIL so I know you are part of my team.
Nominations are often won by very small margins so I need all the support I can get!
Thank you so much for your help over the years and I look forward to continuing to serve as your representative in Cloverdale – Langley City!
Tamara Jansen
Former Member of Parliament for Cloverdale – Langley City
PS: Pass this on to a friend or neighbour who would consider supporting my nomination campaign